Online dating is hard. Let us do the work.
Help with online dating is right at your fingertips. Contact us directly or sign up for a free consultation call here.
Schedule a Consultation Now!
Do you want a one-on-one phone consultation to see if our services are right for you?
For a limited time, sign up to get your

FREE Dating Cheat Sheet

with 25 tips you can use today.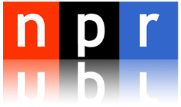 In Love at First Site, dating coach Erika Ettin has taken her expertise—previously only available to her clients—and laid it out in an easy-to-use and exciting guide to the world of online dating. Erika shows her readers how to increase their odds for connections by marketing themselves well. Her background in economics helps her use the numbers game in her favor. It's a simple equation: more profile views equal more dates, more dates equal a better chance at finding your match. With her tips and tricks, Erika can show you exactly how to increase your online dating odds.
Erika's advice includes pointers for choosing your best profile picture, writing a winning profile, crafting emails that catch someone's attention, and planning the first date. Erika's knowledge is rooted in her highly successful coaching business as well as her own experience with online dating. Questions from Erika's clients will save you the time of wondering how to approach strange situations—they're all in here! And tales of dating adventures from Erika herself will leave you both encouraged and entertained.
Click here to read Chapter 1 for FREE.
I worked with Erika on the Platinum Package, and to say that it was a successful experience would be an understatement. Not only did she find places in Des Moines for dates that I didn't even know existed, but she hand-picked my current girlfriend from Match.com and said, "She's the one for you." Almost a year later, it turns out she was right. Holly and I are going on a trip to Italy and Spain this week, and my kids seem to want to spend more time with her than they do with me! I can't recommend this service highly enough.
---
She said yes! She's amazing! She's incredible! I would have never asked her out without you. Thank you! Thank you!
Scott R., 37, Ames, IA