Erika Ettin is the founder of A Little Nudge, the leading online dating coach in the US, and "the new voice of online dating," according to Philly.com. Among other outlets, A Little Nudge has been profiled on NPR's Tell Me More and The Kojo Nnamdi Show, the New York Times, the Washington Post, and AskMen.com. Erika has also been JDate's leading expert, a featured columnist on Philly.com, and she currently writes a weekly dating advice column syndicated through the Chicago Tribune. Her book, Love at First Site, has also received high acclaim.
Erika's educational background includes a B.A. in Economics from Cornell University and an M.B.A. from Georgetown's McDonough School of Business.
As a very early adopter of online dating, starting in 2001, Erika knew that this then-new way of meeting people seemed promising. Over the years, through online dating herself, she had countless dates, numerous relationships, and stories to last a lifetime. She then decided to start tracking her own online dating results in a  spreadsheet... the only way an economist knows how to do things!
She honed her profile (shown here) and messages to a point that her response rate, or percentage of men who responded to her initial message, was well over 60%, almost unheard of in the online dating world. (OkCupid even called a 36% response rate "nicely above average.") She was also able to convert over 50% of those into dates. (This time, 30% has been stated as average.) Her philosophy is that if you market yourself well, you'll get more dates. And, the more first dates you go on, the higher the probability that you'll have a connection with someone, simply by increasing your odds.
After working in the finance industry for over seven years, Erika took the leap to quit her job to start this business in early 2011. Since then, Erika has worked with thousands of clients, and her success stories run the gamut from happily married couples to countless clients now being able to navigate online dating after a long time out of the game. It genuinely makes Erika happy to see others find happiness and share her secrets to success at online dating.
Erika's other business areas of expertise include photography, style consulting, and one-on-one date coaching. She also still loves a good spreadsheet.
In her free time, Erika enjoys making groan-worthy puns, taking her dog Scruffy to the dog park, making whiskey-based cocktails, and doing (and sometimes constructing!) the New York Times crossword puzzle.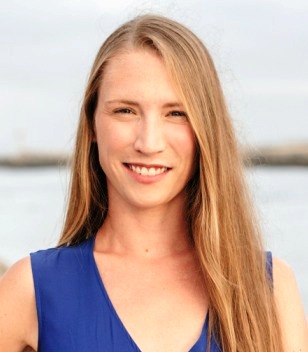 Stephanie Petit is a Content Creator at A Little Nudge, helping to craft the perfect opening message for your potential perfect match. Her "grammar police" tendencies are appreciated in her work as a writer, reporter, and editor... but not so much in group texts. After years of covering everything from fashion to entertainment, she is currently focusing her talents on Meghan Markle and Kate Middleton for the royals beat at People magazine.
Outside work, Stephanie is likely spending her time playing softball with the Sons of Pitches, attempting to avoid sunburn at the beach, or wishing she was more musically gifted at a Broadway show (with a glass of white wine in hand).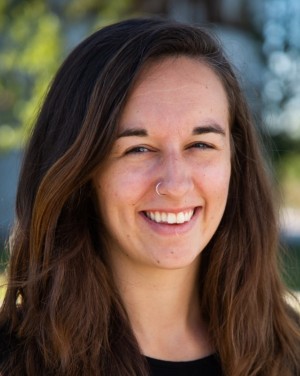 Megan Okonsky is an Online Account Manager at A Little Nudge. Originally from the Philadelphia area, she has lived the digital nomad life for a few years and found herself settled in the Live Music Capital of the World: Austin, Texas. She knows her friends are relieved that she is managing accounts for A Little Nudge and not trying to manage theirs.
When she's not working for A Little Nudge, Megan is working on her next fiction novel, volunteering at her local animal shelter, crocheting, and doing all of the other things reserved for the stereotypical 80-year-old.