All Men Go Bald… And Have Earwax
May 4, 2011
The title of this blog is actually directly from a voicemail I got from my dad a few years ago when he thought I was being too picky about guys. I once told my parents that I didn't care for bald men. Oy – that was a mistake. (My dad, as were both grandpas, is bald.)
My dad rarely gives me love advice, but one day, I was going through my voicemails, and I came across this one from my dad, "Hi Eri. I love you. Don't forg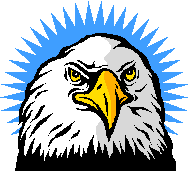 et that all men go bald, ok? And you know what else? All men have earwax." Then something to the effect of, "So, go out with them." Keep in mind that my dad jokes around a lot, so he was of course just being silly about the earwax part, but maybe what he was saying actually had some truth to it. Was he right? If you like someone, you may be able to overlook things that you would normally not go for, like baldness, back hair, whatever. I remember I once met a guy (at jury duty, of all places) who I really liked for his effervescent personality, and because of that, I actually thought his bald spot was kind of cute. But then I thought to myself, would I have given him a chance if I met him online? Maybe not.
Along the lines of my first post, this actually taught me to be more open upfront. Jeremy and I sometimes joke that I'd give anyone a chance, which is why I went on so many dates, and he was more selective before agreeing to go on a date, which is why I was only his only fourth Jdate ever. (Lucky me – I made the cut!)
We are very good (women especially, but men too) about speculating about a person or ruling them out based on one small thing – I don't like blondes, he picked a lame spot for our date, he has a tattoo, she gets flowers painted on her fingernails (yes, I do this often), he wore an ugly shirt – but who cares? Do bars and ugly shirts and nail polish matter in life? Nope. Is this person nice, genuine, thoughtful? Those are the things that matter. You might go out on many more bad dates by being more open, but it makes the pool of potentials that much bigger.
On a related note, we often talk ourselves out of things because of one little hang-up. He works here, so he must be a certain way, so I won't like him, so I won't e-mail him. Sound familiar? I did mortgage research before starting A Little Nudge. Someone could have easily ruled me out because I *must* be a bore, but if you know me at all, I'm about as far from boring as they come! (I know – modest too.)
I sometimes relate it to a job search. About a year and a half ago, I found a job that I wanted to apply for in California. (I had considered moving at one point.) At any rate, I almost didn't apply because of the risk that I'd have to turn it down if I ultimately wanted to stay in D.C. But then I thought to myself – why not get the opportunity to turn it down? So, I applied. I didn't get it anyway, but I was glad I gave myself the chance. Same thing with the online dating game… it's good to give yourself the chance to turn something down if, in the end, it's not what you want. But you might as well open more doors at the outset even if you see some obstacles… because hiding behind them may be a great person worth giving a shot.
So, try to forget for a minute if he's bald… or has earwax. Thanks, Dad.

All Men Go Bald… And Have Earwax