Getting Hot Hot Hot: Good and Not So Good Summer Date Ideas
June 1, 2011

As the weather starts to get blistering hot, and the last thing you want is a glass of red wine by a fireplace, it's time to start thinking about summer date ideas, especially first date ideas.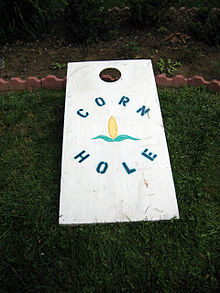 Summer is a time for BBQ and beer, baseball games and corn hole (which I am surprisingly good at – who knew?), pools and margaritas. But before you get so excited and plan a first date (with someone you met online) at a baseball game, let's start with a critical lesson…
No dinner or extra-long activities on a first date… just drinks or coffee.
As open as I was to meeting everyone and giving most people not just one, but two chances (see All Men Go Bald…And Have Earwax and The Rule of Two), there are some dates where you show up and just know it's not going to work out. Do you really want to sit through a whole meal or three-hour baseball game with someone who gives you the heebie-jeebies? That's what I thought.
Now that we got that out of the way, let's talk about some great summer date choices for both first dates and beyond.
First Date
Here are some ideas in DC and NYC with outdoor bars or roof decks:
DC: http://dc.metromix.com/bars-and-clubs/roundup/washington-d-c-s/1124260/content
NYC: http://newyork.citysearch.com/list/95711
Most coffee shops also have outdoor seating areas so those are a safe bet, too.
Second date… and beyond
Now, once you've moved on from the first date, this is where it gets more fun and creative. I'm going to list some good second (and beyond) date ideas for DC, but I'd be happy to talk to you about these ideas in any other city as well. I just happen to know my home turf best.
– Hiking in Great Falls
It'll show your athleticism, and you'll have beautiful scenery all around you.
– Monuments at night
Beautiful. Do a little research and impress your date with random facts. "Did you know the Washington Monument was started 36 years before it was completed?" "Wow!" – insert adoring eyes here – "You're so smart… and cute too."
– A picnic or board games on the Mall or at Meridian Hill Park
Both cute and competitive
– A baseball game
So much fun – beer, peanuts, yelling. What more could you want?
– Miniature golf (http://dc.about.com/od/golf/a/MiniatureGolf.htm)
Make it even more fun by creating a little bet at some of the holes. Example: The person who takes more shots on the next hole has to cook dinner the following week.
– Paddle boating on the Tidal Basin
A team-effort with great scenery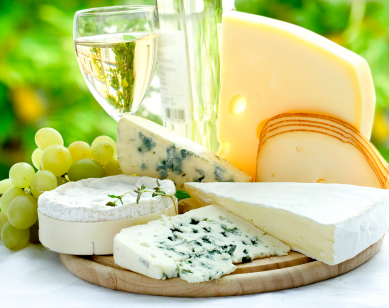 – Wine tasting
Enjoy a fun-filled day at a few Virginia wineries (better as a group so you have a designated driver)
– Kayaking from Jack's Boat House in Georgetown
Also a team effort, and there are picnic tables there for when you're done
– A walk in Old Town Alexandria (and/or taking the water taxi to/from there from Georgetown)
Fun, good shopping, scenic, a change of pace from downtown
– Frozen yogurt (at one of the 10,000 choices we have)
Stereotypical hot-day activity
– See an outdoor movie (http://dc.about.com/od/filmfestivals/tp/OutdoorMovies.htm)
If it's going well, you can cozy up on a blanket.
– Eastern Market
Enjoy the outdoors and see what all the vendors have to offer. If you get hungry, head to one of the restaurants in 8th St. SE.
– Go to the zoo
Who doesn't like a panda?
Or nothing beats taking a good old-fashioned walk.
Enjoy and happy dating!
Getting Hot Hot Hot: Good and Not So Good Summer Date Ideas