April 26, 2016
Have you heard the expression "hookup culture" recently?  Our friend and foe Wikipedia defines "hookup culture" as a culture that accepts and encourages casual sexual encounters, focusing on immediate pleasure rather than long-term commitment.  This is not a new phenomenon by any means.  The American Psychological Association (APA) says that hookups became more frequent in the 1920s, believe it or not, when more people were driving cars and going to movie theaters (aka getting out of their parents' houses).  Then, in the 1960s, with feminism on the rise and more people sexually liberated, it became even more acceptable.  The APA says, and I agree, that today's hookup culture represents a marked shift in openness and acceptance of uncommitted sex.  I know that I, for one, can't say I know anyone who is waiting until marriage to have sex.  Do you?
Why am I giving a history of hookup culture, you may be wondering?  I want to look at today's trends as it relates to the dating apps that now exist.
This past August, a Vanity Fair article came out, claiming that Tinder (owned by the same company as Match and OurTime, The Match Group) and apps like it are starting what they call a "Dating Apocalypse."  The article contends that in today's society, many people, especially millennials, are moving toward this hookup culture that I've been talking about, where everything is determined by instant gratification.  The article goes on to say that the people they profiled—twenty-somethings in New York City—are even going as far as using the app as a game to see just how many people they can sleep with in any given period of time.  It goes on to say that the art of dating is solely becoming extinct, much like the cassette tape and the rotary phone.
As an online dating coach, I am asked by people all the time, "Are dating apps just for hooking up?"  My answer is always the same: Yes … if you both hook up.  (Just for the record, I hate the expression "hook up."  I think it sounds classless, but, just like most of us, I have to adapt to the times, too.)  Any site can be used for anything you're looking for.  Do more people "hook up" on JSwipe (JDate's Tinder-eqsue app that it acquired for $7 million last year) than on Elite Singles?  Probably.  Do some people troll the "serious" dating sites looking for a one-night stand?  Sure.  And do some people find meaningful, lasting relationships from an app like the one discussed in the Vanity Fair article? You bet.
As for the point the article made about the world becoming a place of casual relationships, I'll just say that you get what you allow.  If you're looking for a serious relationship, but you allow someone into your life in a physical-only capacity, then that's what you get.  If you instead hold out for someone who is also looking for the commitment you are, then you'll get that instead.
There are, of course, some benefits to using the da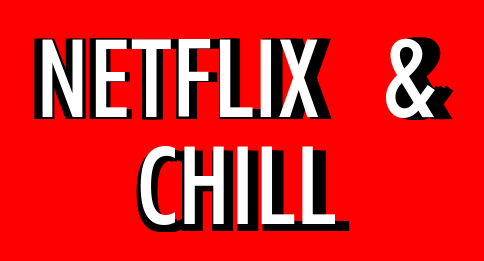 ting apps:
They're efficient.  When you match with someone, you could meet that person within hours, or even minutes, depending on how close you are.  Chemistry is the wild card that is either there or not, so meeting face-to-face in a timely fashion is one of the keys to online dating.  Also, because of a very granular GPS system, the apps allow you to find people in your vicinity whose paths you might not have crossed.  Some dating services target a radius within your ZIP code, which also locates people you might not meet otherwise but within a much larger area.  Lastly, they're easy to set up and free.  With a few clicks and a Facebook account, you can make a profile.
As for whether you should use Tinder or any other app to find a date, that's up to you.  I contend that people should use any resources available to them.  Don't NOT use something because of its reputation.  But, if you want to ensure that other people have some skin in the game, in the form of a monthly payment, then the "traditional" online dating sites like Match.com, eHarmony, JDate, Christian Mingle, and those similar are still your best bet.
Are all apps just for casual relationships?