October 16, 2018
The founders of online dating sites like Match, JDate, and even Tinder (which is owned by Match) want you to use their sites to meet a significant other. Online dating makes it so much easier to connect with people. And these sites get a thrill out of touting their success stories—using anything from online advertisements to Times Square billboards—and contributing to the ever-growing statistic of how many relationships started online. I love this!
Back in the day, according to a study in 1932 (so, way back in the day), a sociologist at the University of Pennsylvania looked through five thousand consecutive marriage licenses on file for people who lived in the city of Philadelphia and found that a whopping 33 percent of the couples who got married had lived within a five-block radius of each other before they got married. (If you recall, my parents met because they lived next door to each other. Mom is five-and-a-half years older, though, so she was out in the working world and my dad was in school!)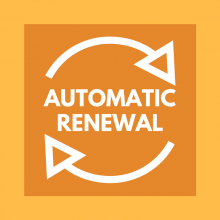 On the flip side, online dating sites also want to make money, and lots of it. Online dating is a $2.5 billion industry, and it doesn't look to be shrinking any time soon. So, while you see the shiny, smiling faces of couples who found each other online, you're also noticing that every online dating site has a recurring payment plan, meaning it keeps your credit card number and charges it at the end of the term you initially signed up for, whether you're active on the site or not. The sites also leave your entire profile intact when you deactivate your membership, even if now hidden, just in case you should want to take another dip in the waters of online dating any time. It's that easy. Do they want you to find someone or don't they? Hmm…
In my business, I work with my clients so that they leave me. It sounds like a strange concept, but I want to have an extremely high turnover rate and prefer to work with clients for no more than about a three-month period. Sure—it takes more work to always have a new slew of clients, but my goal is to have people get to a point where they can either manage their online dating life on their own or where they have found a relationship, if that's what they're seeking. I have no interest in working with a client for longer than I have to, even if it provides more revenue. As I always say, "Good work comes back in karma and referrals."
Yesterday, I learned that Spark Networks, which is the parent company to JDate, Christian Mingle, and LDS (Latter Day Saints) Singles—which are all the exact same site with different branding, for what it's worth—will pay $500 thousand in penalties and up to almost $1 million in restitution to customers whose subscriptions automatically renewed without explicit permission or whose refunds were denied when requested. These sites will never, of course, get rid of automatic renewals—this is their lifeblood—but they will make it easier for customers to both opt in and opt out.
In fact, on Match.com, I tell clients (and sometimes I do it for them) to "cancel" their membership immediately upon payment. By doing this, they still have access for the three- or six-month period that they've signed up for, but the membership fee will no longer automatically renew. (You can do this by going to the user settings in the top right if you're using the desktop version, and then "Change/Cancel membership." Or, just make a note to yourself to cancel before your time period runs out. Many people forget to do this. This makes these sites happy.)
What am I saying here? That online dating sites are bad? Of course not! I made a whole career out of using them since I think they're so nifty. I'm just saying that they have two very conflicting motives—success for you and success for them. Just check your credit card statements every month, and you'll be A-okay.
The Conflicting Incentives of Online Dating Sites