April 17, 2020
COVID-19 isolation, or social distancing, has two conflicting impacts on the dating world: 1) People are using the online dating sites more, and many sites have reported a surge in usage (Bumble reported a 21% increase in sent messages in Seattle, a 23% increase in New York City, and a 26% increase in San Francisco from March 12th to 22nd), because they are stuck at home and likely feeling lonely, but 2) People cannot go on actual, in-person dates right now. So how do you reconcile these two opposite things?
You have two options:
1) Put your dating life on hold until you can meet people again, OR
2) Continue using the dating apps with a "date" culminating in a phone or video call.
If 1), then try to actually put your phone away and not collect matches just for the sake of an ego boost or boredom. Take this time to work on yourself, your interests, and being a better person for when you are ready to date.
If 2), then enter dating with the goal of getting to a "date" sooner rather than later. Normally this would mean meeting in person, but now it may mean a video or phone date. Just try not to turn all matches into pen pals. They should still be leading somewhere… even if that somewhere is a video chat on your couch with a nice shirt on top and sweatpants on the bottom. At least you don't have to worry about who pays!
If you are, in fact, going to brave the video date world, please remember these pointers:
Dress for a first date (clothing, hair, makeup, etc.). Dating from home is not an excuse to make a sloppy first impression.

Clean up your house. People notice EVERYTHING — especially when there is a mess.

Make sure you are well-lit. The light should be coming from in front of you, not behind you.

Work your angles. People look much better looking slightly up than slightly down. 

Balance your phone or laptop on something rather than holding it the whole time, unless you're intentionally moving around.

Don't look at yourself the whole time on the screen!

Practice, practice, practice. Is Zoom better on your phone or laptop? Should you use a headset or not? Try all of this with friends or family so you don't have to troubleshoot on a date. (For me, I look a bit pixelated when using Zoom or Skype from my laptop, so I often opt to use them from my phone.)
As a note, whether on the app or on the phone/video, don't only talk about coronavirus. Touch on it, of course, make your joke about toilet paper and Lysol, but then move on to the "date" part. Talking about this pandemic the whole time will get a bit depressing and won't set you apart from anyone else.
I foresee a shift to more phone and video dates the longer the isolation lasts because people, especially those working with me who are truly seeking a partner, crave human connection.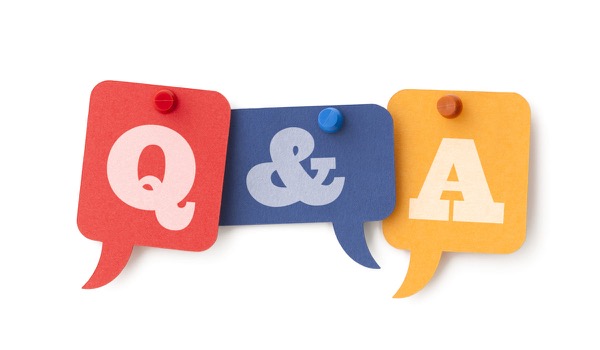 Lastly, here are a couple of questions I've gotten recently:
Question: Do you think things are lost in the video chatting process, or does it seem like just as good as a way to do a first date? 
Answer: Nothing replaces an in-person meeting, whether for work purposes or for dating. A video chat is a great proxy — in fact, the closest proxy — we have for meeting someone in person, but chemistry and attraction may still be hard to assess (it's generally only from your neck up, after all). Also, since these "video dates" are so new to people, they might be nervous and act differently than they would in person, so I encourage everyone to keep that in mind. Video chats, on the other hand, can be more intimate, though, since you're in your own home, on your home turf, if you will. Heck, you can even introduce your dates to your pets!
Question: I'm curious to know if you think people will be more likely to add in the video chat step once this is all over — sort of as a lower-bandwidth weed-out step.
Answer: I do believe that if people are far apart or cannot meet in a timely fashion, they will be more open to video dating after this pandemic is past us. Bumble, The League, and now Match already incorporate a video function into their apps (Match's is called "vibe check," which I think is them trying way too hard to sound cool), and I've read that the other apps are not far behind. I believe it will become the industry standard to allow people to connect via video without having to reveal their phone numbers. In the future, though, I'll still encourage people to meet in person (and skip the texting, phone, etc.) so as not to set up arbitrary obstacles for themselves. Can you weed people out over the phone? Sure. In fact, most are able to find something "wrong" with someone over the phone. That's what I want to avoid. I'd rather you get out there and know definitively if there's a connection.
Everything You Need to Know About Dating During Coronavirus