March 2, 2016
You haven't written your online dating profile yet?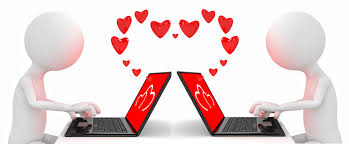 As any intrusive relative (we all have them) would say, "You're not getting any younger!"  This is before the requisite pinch cheek, of course.  When you're ready to take the leap and either subscribe to or update your online dating profile, here are the top 15 Quick & Dirty Tips for Your Online Dating Profile:
Make sure your photos are representative of you, especially the first one.  You would rather have someone meet you in person thinking, "He/she is much better-looking than the photos," not "Those photos were a lie… or taken five years ago!"  Be confident, and be truthful.
Less is more when it comes to photos.  People will look for the one bad photo (um… the one with the empty wine bottle in front of you and your lips looking extra red?) and decide not to write to you because of it.  Three to five photos are recommended.
Have at least one clear "face" photo.  Blurry photos make people wonder if you're hiding something.
Be by yourself in the shot.  Too many reasons!
Don't give someone the opportunity to compare you to the other people in your own picture.
Don't try to show that you're social. We know you're social.
If it's someone of the opposite sex, we think it's your ex… or current significant other.
Have one photo doing something interesting.  Many people have no idea what to say in the initial message to you, so give them something to comment on, or "message bait."  Ideas: you making a delicious loaf of bread, you doing underwater basket weaving, you riding a horse… you get the idea.
Include a full-body shot.  For the same reason as #1, it's important that you portray yourself accurately.  Also, when people don't have information (as in, what you look like below the neck), they assume things, and often they assume the worst.
Take your time writing your profile.  Many people think that writing an online dating profile is a one-time job, and they rarely change it based on its success (or lack thereof).  They also try to write it as quickly as humanly possible. This is one thing that you should really spend your time on.  You are putting yourself out there for the world to see, so you want to put your best foot forward.
In your profile, provide a bold introduction.  Try not to bore someone to sleep or sound just like everyone else.  Make the first line memorable and interesting.
End your profile on a positive note.  "Need not apply" need not be in your vocabulary.
Do NOT write a novel.  Anything over three paragraphs on a "traditional" online dating site like Match.com is much too long.  And on the apps (i.e. Tinder, Bumble, etc.), short and sweet—and quirky—is the key.
Example
Things I'm good at: remembering which direction the North Star points, swimming in really cold water, making pizza from scratch, writing limericks and ridiculous Tinder profiles
Stand out from the crowd.  If the stranger sitting next to you on the subway might have been able to write the same exact profile, then it is too generic, and it's time to spice it up.
Avoid "empty adjectives."  These are words like "smart," "funny," "attractive," and "loyal" that are subjective and cannot be proven until someone gets to know you.
Proofread and edit.  If someone spells "your" incorrectly, I don't assume carelessness; I assume stupidity.  Don't make people think you're stupid.
Make sure you're realistic, not idealistic.  Your profile should be representative of you today, not the you in your head… who we know is a rock star.
Remember that online dating is not represented by any one bad (or good) date.  Don't quit online dating after one bad date.  First, that person is just that—one person.  And every bad date is a good story.  (I have one about how I inadvertently went out with the same person twice… six years apart!)
Looking for more?  Feel free to grab a copy of my book, Love at First Site, on Amazon if you need additional help and motivation.
Want more dating advice? (You know you do!) Click Here for your very own dating cheat sheet of 25 secret dating tips you can use

immediately

.
15 Quick & Dirty Tips for Your Online Dating Profile